Development Operations, Security, and Strategy
Simplifying and Solving Your Cloud Challenges
Our team of professionals is focused to help you meet your cloud transformation objectives by combining DevSecOps consulting experience with specialized knowledge of security, compliance, and AWS

"Security First Mindset," so that security is built from the start rather than as an afterthought. We help enterprises deliver software and IT operations at high velocity and scale.

Deliver continuous operational excellence. With our expertise in application workloads, databases and big data, you get the most out of your migrations, Spark applications and pipelines. 

Optimize your cloud for spend and performance. Overcome steadily rising costs, and gain in performance, flexibility, user experience. 

Cloud environment evaluation report on security gaps and remediations. Re-architect with security and compliance built in. Prepare for success with ISO 27001, SOC 2, NIST, HiTrust or simply measure against CIS benchmark.
Get around-the-clock monitoring and incident response from a team of certified, on-shore and offshore engineers located in the US, Canada, and India.

Hire with confidence. Choose from our qualified developers (DevSecOps, JavaScript, NodeJS, REACT) or your prospective candidates vetted by our technical team. Lead time to start your new project is now zero hours, with remote engineers located in the US, Canada, and India.
Six Pillars. One Mission.
Our proven methodologies ensure success in six focus areas critical to integrating DevSecOps into an
organization. We set up automation for learning management systems, execute security and compliance by design, implement it as code, as well as measure and continuously improve your performance. We have you covered end to end.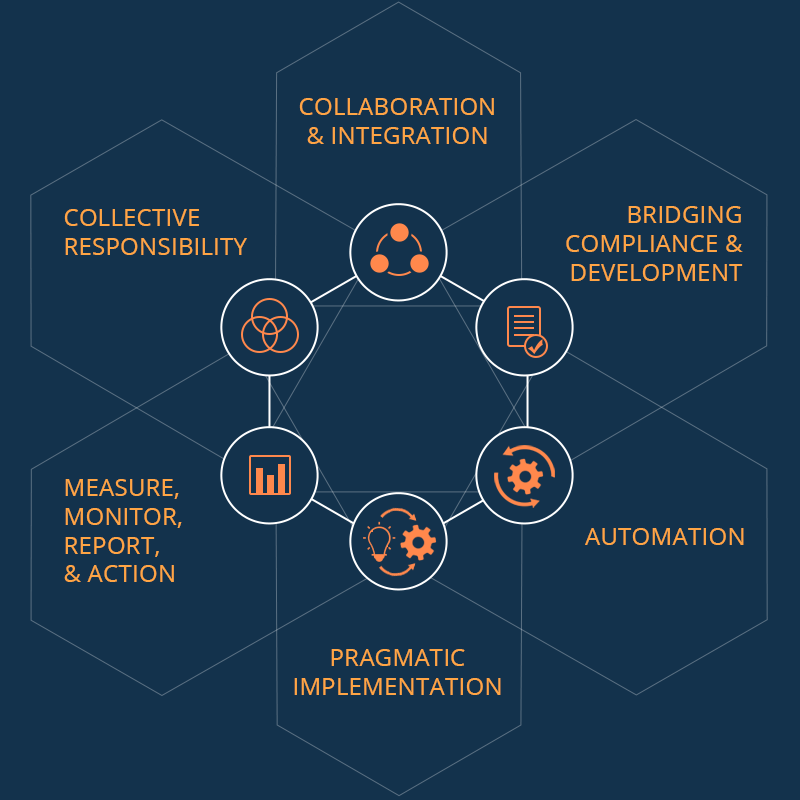 We're Here to Help!
Send a mail to info [at] devoss [dot] io or follow the link below to post a message